Posted by Tinay in Games | 1 Comment
10 Days with My Devil – Kakeru Kamui's Walkthrough
Are you ready to make a dangerous deal with a devil? *giggles
Recently, I played this 10 Days with My Devil and I'm feeling  a fan girl AGAIN, since I've been playing all the Voltage Inc. games or in other words their OTOME GAMES. ALTHOUGH it takes money before you can play each of the characters. T_T
For the Main Story, every characters IS NOT FREE! You should buy it first before you will play the story.. It costs ¥350 (156.99 php)
For the Epilogue, same process in the main story but it is more less expensive than the main story.. It costs   ¥170 (76.25 php) 

DON'T WORRY THE PROLOGUE IS FREE! HAHAHA
Anyway, I don't know when this application released but just yesterday I found it out, because I'm searching for games in a Play Store. *HAHAHA, super bored lang talaga ako kahapon
So, here's the Opening Movie of the game.. Enjoy! :*
I played Kekoru Kamui's route last night and I  ended up at 1:30am in the morning. HAHAHA of course, I ended up too a SUPER HAPPY ENDING!

I'll post my walkthrough here, and before anything else.. I'll give some little introduction of the game.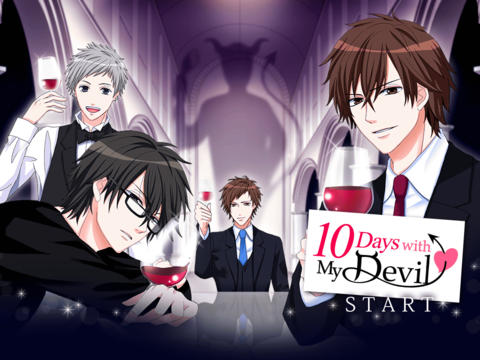 Introduction
A group of devils suddenly appear, and they here to take your soul. You agree to give them everything in exhange for an extra 10 days to live. Spending you remaining days together, you and your devil develop a dangerous attraction to one another..
So, how is it? It seems similar to a koreanovela, right? The 49 days? HAHAHA, but in here it's only 10 days and THEY ARE DEVILS. hahaha

If you feel any doubt or you don't know how to answer the situation you at. Just feel free to use my walk through answers

First, I want to introduce to you my choosen character *winks
Episode 1:
"I wouldn't dream of it."
" I'd be happy to."
Episode 02:
 "He's joking."
 "Maybe you'll understand humans better."
Episode 03:
"Might as well while I'm making my own."
"Make fun of him."
Episode 04:
 "Thank you very much."
"Stop talking about this!"
Episode 05:
 "I might like him."
 "I'm okay now, but…"
Episode 06:
 "I'm not so sure."
 "That's cheap!"
Episode 07:
 Isn't this lunch good?"
 "I couldn't sleep…"
Episode 08:
Episode 09:
 "Maybe?"
 "I can't hear you."
Episode 10:
Episode 11:
"Is it that strange?"
 "I don't know to tell you."
Episode 12:
 "I'm not sure when…"
 "But, Kakeru…"
Episode 13:
 Fight back
 "Do you want to know?"
Episode 14:
 "I couldn't stop myself."
"You're fine with me?"
Episode 15:
 "I'm glad you're safe."
 "Of course."
Episode 16: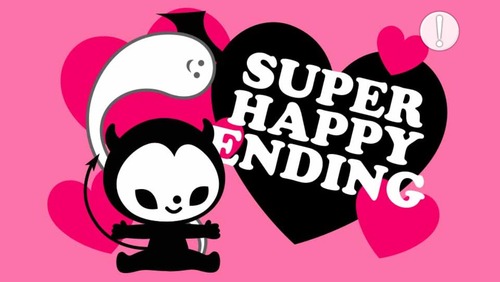 Tadah! That's it! And of course this will be follow by a EPILOGUE. HIHIHI
Preview for the Epilogue: It consists 3 Chapters only.

Falling into a sweet trap!
After you and your devil fall for each other. What awaits the new couple…? It's Sugary sweet time with your boy! <3
till next time!
-tinayyy